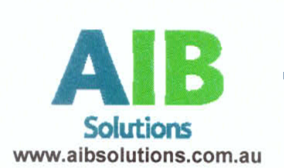 Review offer for our AIB Solution Clients - a Financial Services for Life company
At Financial Services for Life we acknowledge that people's lives and lifestyles and circumstances change and are pro-active in our commitment to servicing you. As your servicing Financial Adviser, and would like to once again offer our services and expertise with a personal financial check-up. This service is a great opportunity to look over your existing policies with us, identify any opportunities and ensure that you are on track to achieve your financial goals and objectives.
Here are 4 key areas that can trigger a review of cover and financial circumstance.
Change in income - client's income may have increased and your client's current cover may no longer be adequate.
Lifestyle changes - your client may have previously been a smoker, however if for 12 months they have quit smoking, you could help them save money on premiums.
Improved health conditions - if your clients health has changed significantly, for example if they have lost weight, your client may be able to save money on premiums.
Family situation has changed - growing families, empty nesters and those who get divorced.
Other key areas that we could discuss are:
Using your income to your best advantage
Pay off your debts sooner and/or ensure they are structured correctly
How to squeeze more money out of the Government – legally!
Beginning an investment plan
Check/consolidate your superannuation funds
Using the superannuation and tax rules to improve your situation
Making your money last longer in retirement
Ensuring that you have the right amount of financial protection
And of course a market overview/economic update as well as many other areas of advice we can offer...
I would really like to have the opportunity to get together with you for a chat to ensure that you are maximising your financial situation. There are many strategies and options available that you may not even be aware of. To take advantage of my offer, please email or call me to book an obligation free meeting to put you, your family and your finances first.