 More than 17yrs experience in Finance and providing Financial Planning advice since 2013.
We offer more than just financial advice.

Investment advice
Using our market-leading investment approach, we structure our portfolios to deliver more reliable returns across many environments.

Financial Advice
Good financial advice is the key to building and protecting your wealth. Start the conversation.

Wealth Protection
Having the right Wealth Protection plan can have a huge impact on your future financial situation.
---

Retirement Planning
Every person has their own vision of retirement, we help them come true.

Wealth Creation
Creating wealth is easy, if you plan it systematically. We may help you to achieve that.

More than 17 years experience in Finance
We are helping our clients achieve their financial planning goals since 2013! Contact us and find out how we may help you!
Our Company
Financial Services for Life came about from a desire to assist clients with their finances through their different life stages.
The 'Tree of Life' represented by our business logo represents good fortune, financial stability and growth opportunities.
Quality advice and service is our utmost aim and the core values to drive the quality advice & services we provide. Our client's best interest is our primary motivation. Our focus is on you, your future, your wellbeing and your family.
Our CORE VALUE SYSTEM and WORK ETHIC is: INTEGRITY, CARE, RESPONSIBILITY and RESPECT.
We are passionate about helping you, by providing the right Financial Planning Advice and making a difference to your lives, and in doing so we are able instill security and stability and peace of mind to many of our clients who due to life circumstances would otherwise find themselves in financial hardship.
At Financial Services for Life we are about earning your trust through building report and providing advice that is invaluable. Our skill is in looking at your circumstances from the outside in, implementing correct management and wealth creation strategies providing recommendations to improve your financial situation and help you achieve your goals.
Our hope is that you see value in our advice in more than just a purely financial sense. We want to provide you with the peace of mind that comes with sound long term investment commitment decisions.
We actively seek continuing education opportunities and are at the top of our profession. Our technical knowledge comes from formal training and education. We will actively seek out new opportunities through attendance at industry forums and thorough reading of the vast amounts of literature that is provided within the industry.
We believe in public education and want our company to be synonymous with quality, trusted advice. We want to develop a brand of Financial Planning that is highly regarded by the community.
About Financial Services for Life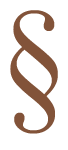 Our Financial Planning practice provides professional, comprehensive, fee-based advice. Our clients are men, women, families and businesses. Our client's range in age from individuals in their early 20's right through to their 80s our advice to assists them with the myriad decisions they face concerning their financial affairs.
Also, many of our clients are women and this came about from starting the business venture working with friends and family who 'coincidentally' happened to be women. Thus, came the realization that today's woman is often everything to everyone else but often neglects herself ...and along with it her finances! We tend to fall into career roles, carer roles, wife, mother, housewife roles thus have no time to look after ourselves and our finances and so we have found there is a gap where women need assistance. Women who are not informed are not empowered are not successful as they are too often exposed to ...loss!
Financial Services for Life provides Professionals Advice encompassing: Budgeting, Debt and Cashflow, Tax Minimisation, Superannuation, Investment Strategies, Transition to Retirement, Retirement, Personal and Business Risk management and partners with experts in other finance related areas such as Estate Planning Specialists, Mortgage Lenders, Property Investment and Accounting firms to provide specialized advice as required by our clients.
We spend time with our prospective clients, when making any decisions regarding engaging our financial planning services in aiming to improve your financial position. If by the end of the first consultation we are not able add value and improve your financial situation – we will let you know. Our Advice revolves around our client's best interest. All clients consider our service offering before making a decision to engage us and are encouraged to discuss our fees during our initial meeting. Our fees are based on the services required and time required for any work rendered usually at a rate of $230 per hour plus GST. Where a client service package is selected the client will pay a set Adviser Service Fee encompassing the time spent and work rendered for our expertise.
Our professional relationships take some time to establish, we like to build good report and we take pride in providing individual highly personalised service based on what our clients' financial needs.
The practice principal, Rosella Mamone, has worked in the finance industry since 2003. Is a practicing member of the Financial Planning Association (FPA) Rosella Mamone Financial Planner CEO AFP®Grad Dip App Fin an is Financial Planner and Director at Financial Services for Life Pty Ltd.
About your Advisor
Rosella Mamone is authorised to provide advice in the following areas:
Rosella Mamone is Financial Planner at Financial and Managing Director at Services for Life Pty Ltd and is authorised to provide you with advice in the following areas:
Financial planning
Superannuation and pensions
Retirement planning
Budgeting
Debt and cash flow management
Investments
Tax Minimisation
Wealth creation
Life and disability insurance
Business Insurance
Rosella is a practicing member of the FPA, is a member of the Tax Practitioner's Board and has extensive experience in the finance industry.
She holds a Bachelor of Art Degree (La Trobe University) and Post Graduate Advanced Diploma in Financial Services (Kaplan Professional) as well as well as Certified Financial Planning 1 Code of Ethics and Code of Professional Practice (Financial Planning Association).
Previous work experience includes Receptionist and Personal Assistant at the Italian Chamber of Commerce, many years working in the Telecommunication Industry as a Customer Service Representative and sales. She has also worked at a Receptionist Italian Welfare office Patronato INAS. Since 2003 Rosella worked in Retail Banking as a Customer Service and sales consultant as well as Financial Planning Support Officer assisting a number of Financial Planners working for one of Australia's major four banks.
Rosella began work as a Self -Employed Financial Planner and has been the principal in her own practice Financial Services for Life since January 2013 as a Sole trading company. Financial Services for Life as a Proprietary Limited company was established in 2015.
Financial Services for Life Pty Ltd is a holder of an Australian Financial Services License (AFSL) no. 520 206 ABN 51 740 279 568 since July 15th 2020.
Rosella specialises in Superannuation, Wealth creation, Retirement planning, Risk management for companies and individuals.
Our Initial consultation of 1 hour is complimentary. At the appointment we will take a 'thumbnail sketch' of your financial position, and help you articulate your short, medium and long term financial goals you would like to achieve.
We then go through a data collection process where a "Fact Find" document is filled.
Having completed the data collection process, we will then do any research required as well as building strategies and recommendations for the advice. We will identify the most appropriate strategies and perform any calculations, research and projections required for your financial plan, to help you achieve your goals.
Once we have all the information required, fees are discussed and an agreement is signed. Paraplanning fees are applicable at this stage.
A follow up meeting at this time is scheduled to discuss findings in more detail.
In 1-2 weeks up to one month as the documents is prepared and vetted and ready for presentation to the client.
At times some of these concepts in the SOA can be quite complex and the meeting may take 60 to 90 minutes to present. We make sure you fully understand our proposal and allow time to ask questions. We will provide an invoice for the completion of the work including implementation of strategies and products recommended.
Once the SOA is presented, necessary documents such as (Account opening forms, rollover forms, authorities, change of Adviser forms, as well as any ongoing reviews, follow-up annual reviews are mandatory, this is a check on how you are going with your financial situation.
Additional time is spent liaising with Fund Managers & Product providers on your behalf when putting plans in motion to achieve your goals. We will lodge any required documents, open trading accounts and begin the process of implementing the strategies. Sometimes this is quite quick, and may be complete in a matter of days. In other circumstances this can take a little longer - depending on the strategies to be commenced. We will follow up to ensure that actions are complete and you will then receive confirmation from the provider that your policy is in-force.
Subsequent to current mandatory legislation we will be in contact with you annually to see how things are going. We may at times meet with you to discuss any financial and or life changes that may impact on your finances.
All advice including investment, allocated pensions and superannuation and risk is reviewed - one to four annual reviews are available to clients who opt to have an 'Ongoing Adviser Service package' for their investments and Financial Plans.
Having an 'Ongoing Adviser Service package' secures regular monitoring of fund's performance which safe- guards your portfolio from experiencing loss- essential in today's volatile economic and financial market climate. Clients who have an Ongoing Service package have 'unlimited Financial Planning access' available to them - to discuss any other issues that arise from time to time.
One off -Ad-hoc access is also available.
What makes us different?
Our approach to Financial Planning is based on our client's needs and is strategically based; that is, we develop solutions to place our clients in their best possible financial and lifestyle position. The selection of products is very much a secondary decision. We will seek out the best value method of achieving your goals and are constantly discussing new products with providers to re-evaluate our decisions. We determine strategies that are:
Flexible
Inflation protected
Yield focussed
Tax effective
Best value
In the client's best interest
Focussed on the achievement of all of our client's goals
We operate based on a fee for service basis, not on how much money you have to invest. We fully disclose the fees received and put our client's best interests first in our product selection process.