Financial Planning Lifestages
Starting a family
Starting your own family may be easier when you have a financial plan! While financial issues and monetary dilemmas may arise, it can be easily controlled if backed by an innovative financial strategy. In like manner, keeping track of your budget will be easier if accompanied by trusted financial consultants who hope to provide consultation services to young adults planning to enter the married life and starting a family. We can assist you to plan for your children's education and financial future so they have the best possible start to life!
Financial Services for Life recognises that managing your career, ongoing education, thriving health, social life, and most importantly, raising your own family, can be very challenging. Your financial position could be at stake once you indulge in family obligations and mature living. As a result, you will be needing someone who you can trust and provide you with sound financial advice partnered with substantial financial security.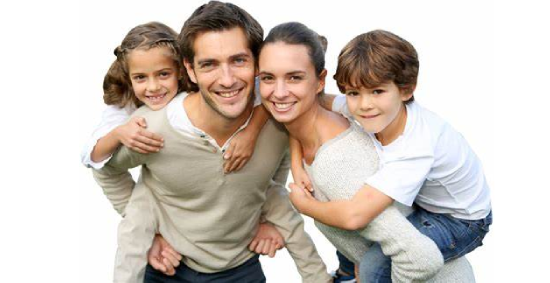 Financial Services for Life specialise in busy working professionals, moms, dads, and individuals who are:
Time poor
Individuals who don't have any problems with money but lacks time with their family are considered 'money-rich, time-poor'. Busy professionals often earn a good income but are time poor when it comes to spending quality time with their loved ones. With a Financial Services for Life financial plan the stress and worry about your finances is removed making your life a lot easier and freeing up your time to better spent with your family and loved ones!
Overwhelmed with their financial positions
You might feel that your financial position is out of control. But the reality is, it isn't! Being overwhelmed with your financial condition is just normal, especially if we are still on our first stage of start-up budgeting. Starting your own family can be a little bit shaky if you are not ready financially. Financial services for Life is able to help you set up prioritize and work with manageable financial goals that will give you peace of mind and more time to spend with your family..
Looking for a wholistic approach to financial planning
Financial Services for Life takes pride in its strategic methods of financial planning. We are work towards easing financial concerns that every adult may experience and have a holistic approach, allied with realistic results and outcomes for creating and protecting wealth.
Astute investors looking for additional wealth creation strategies
Whether you're an astute businessman or investor, you need new and innovative wealth creation strategies to get opportunities at your advantage. Financial Services for Life is always able to help you generate a systematised financial framework to achieve your investment goals.
Transition to retirement strategies to maximise your financial position pre-retirement
In creating a realistic pre-retirement plan, always aim for a feasible approach. We are not getting any younger, and planning for our retirement facet is of utmost importance. Financial Services for Life specialises in helping our clients once they reach the age of 55 years to plan for retirement if they wish to work less hours so that you can transition to your retirement with ease.
SMEs and professional individuals wanting to grow, and enhance their financial position
Financial Services for Life helps Small Business Enterprise Professional to protect any key person and their business from financial hardship or loss and where required works with SMEs to improve business inflows and cashflow.
You can book your free consultation by calling us on 0468 699 099. Email us at rosella@financialservicesforlife.com.au.
Read TESTIMONIALS from our satisfied customers.